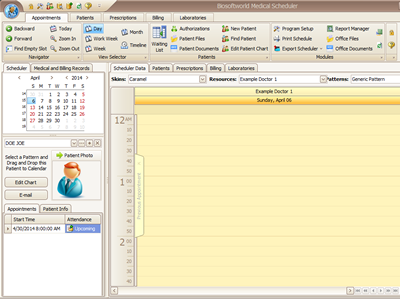 A Medical Appointment Scheduling and EMR software package created with the latest .NET Framework technology. Windows 10 ready! Greatly improves medical practice management and patient appointment scheduling for physicians. Full scheduling, EMR, billing (invoice, superbill, CMS-1500 02/12) and reporting capabilities!
This trial is a fully functioning version. Upon purchase you do not need to uninstall the trial. Just use the license key that is emailed to you in order to turn the trial edition to registered.
Quick Details:
Download Size: 68.9 MB
Estimated Download Time: 5 min
Latest Version 6.0.3
The following operating systems are supported:
Windows 7, Windows 8.1, Windows 10 latest update.
The Microsoft .NET 4.5.2 Framework is required for >6.0 versions of Scheduler. While it is pre-installed on most modern operating systems (Win 7 and above), our installer will advise you if it cannot find the Microsoft .NET 4.5.2 Framework and provide download links.
Biosoftworld Medical Scheduler can run on your Mac using Parallels software without slowing down your Mac. Make Windows invisible while still using Scheduler in Coherence mode. Use Parallels Remote access to your Mac from any device. With Parallels you can use Windows side by side with macOS® (no restarting required), MacBook Pro®, iMac®, iMac Pro®, Mac mini® or Mac Pro®. Share files and folders, copy and paste images and text and drag and drop files between Mac and Windows applications.
You do not need a username and password! Simply hit the Ok button on the initial screen. You must define a username and password later from the program setup screen!
Please read carefully the installation instructions.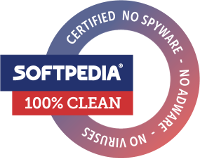 IMPORTANT NOTICE: Microsoft has implemented the SmartScreen Filter in its latest OS. Unfortunately SmartScreen filter shows the same warning message for almost all 3rd party programs which are downloaded from Internet. Additionally most Antivirus companies goes too far with their Virus/Trojan protection, and in many times they classify completely legit software as Virus/Trojan infection. However our installer and executable are digitally signed with a COMODO certificate 100% Clean, which means it does not contain any form of malware, spyware, viruses, trojans and backdoors. You can safely disable, before download and installation, any tool that causes problems.