Filling a CMS-1500 form in a simplified way.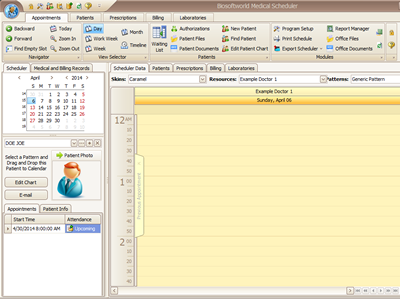 Using Biosoftworld Medical Scheduler you can fill the new revised CMS-1500 (02/12) claim form and send claims electronically to clearinghouses. A software solution with a lifetime license! You can create patient statements quickly and easily or a customizable SuperBill. Post charges directly from appointment screen.
Scheduler is created with the latest .NET Framework technology and provides full scheduling, reporting and billing capabilities with electronic medical records (EMR) features!
Video Presentation. See how easily you can create a claim.
Biosoftworld Medical Scheduler Features..
The Version 02/12 1500 Health Insurance Claim Form (02/12 1500 Claim Form) has received final approval by the Centers for Medicare & Medicaid Services (CMS) and the Office of Management and Budget (OMB). The National Uniform Claim Committee (NUCC) has released its annual, updated version of its 1500 Health Insurance Claim Form Reference Instruction Manual for the 02/12 1500 Claim Form. The updated instruction manual goes into effect immediately and is available here.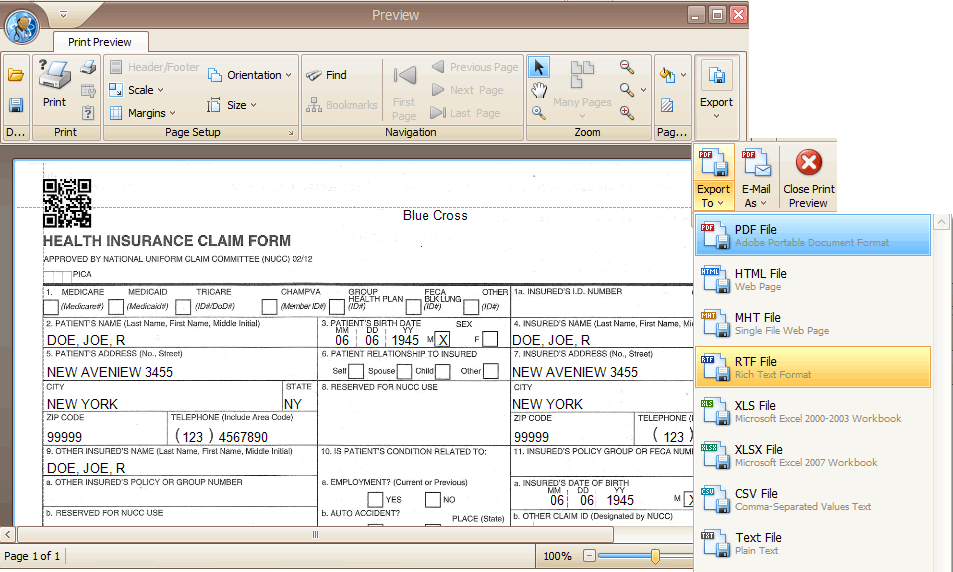 Our CMS 1500 software is a great choice for submitting your claims by paper or electronically. Scheduler will export your data in a "Print Image Format" which can be easily translated by your clearinghouse. The Print Image Format is the same thing as if you were printing a claim out to paper but without the lines.
Order now securely online ....